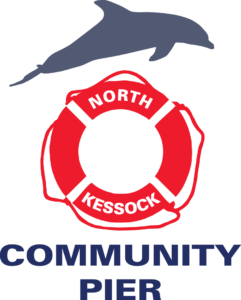 A historic crossing point on the East Coast of Scotland
The North Kessock Pier, historic crossing point for the Moray Firth and the Beauly Firth to South Kessock. The pier provided a crucial service for local communities and access to the North, East and West Highlands. The now long gone ferry service provided essential links for the Black Isle from as far back the 15th Century to the 1980s. The opening of the Kessock Bridge saw the last service operating in 1982. Since then the Pier had declined in its state of repair. The community of North Kessock formed a charitable trust in 2011 to maintain, develop and cherish the pier for future generations to come.
A pier with a future and a village well worth a visit
The North Kessock Pier is now being upgraded and looked after by the charitable trust. Boats, kayaks, anglers – in fact, anyone, can come along and use the pier. Use of the pier is free, though donations are welcome and there is lots of free parking next to the pier. The new Small Boat Jetty makes launching much easier. Beautiful North Kessock has a South facing aspect and catches the sun all day long. There are places to eat, shop and stay over. Lovely shoreline walks, East and West can be enjoyed and there is also the wooded Ord Hill to explore.